Nine months after signing a three-year tyre-supply deal with Continental Tyres, Lime Logistics and TD Express are enjoying all the benefits that the premium tyre and technology provider can bring.
What's more, by working with their dedicated Continental Account Manager to agree on a combined policy of new and retreaded rubber, neither company has seen tyre management costs increase over their outgoing low to mid-range policy. 
Key points:
Continental delivers consistency and reliability for Lime Logistics and TD Express during the first nine months of a new tyre-supply partnership
Customised new and retread tyre policy delivers premium-product performance without any cost increases
Fleet utilises both Continental CrossTrac and ContiRe CrossTrac ranges, in addition to Continental Hybrid and Bandvulc Big D tyres
Confidence in Continental allows customer to focus attention on business development and market growth

Part of the Borough Green Sand Pits (BGSP) group of companies, Lime Logistics was established in 1999 by the current owner, Roger Body. The business specialises in the distribution and transportation of bulk materials and waste products across the building and construction industries. In 2019, Lime Logistics entered a partnership with sister company, TD Express, who provide grab hire services within the construction haulage sector. The growing Lime Logistics and TD Express fleet currently consists of 31 rigid 8×4 or 6×4 vehicles, as well as 12 tractor and trailer pairs.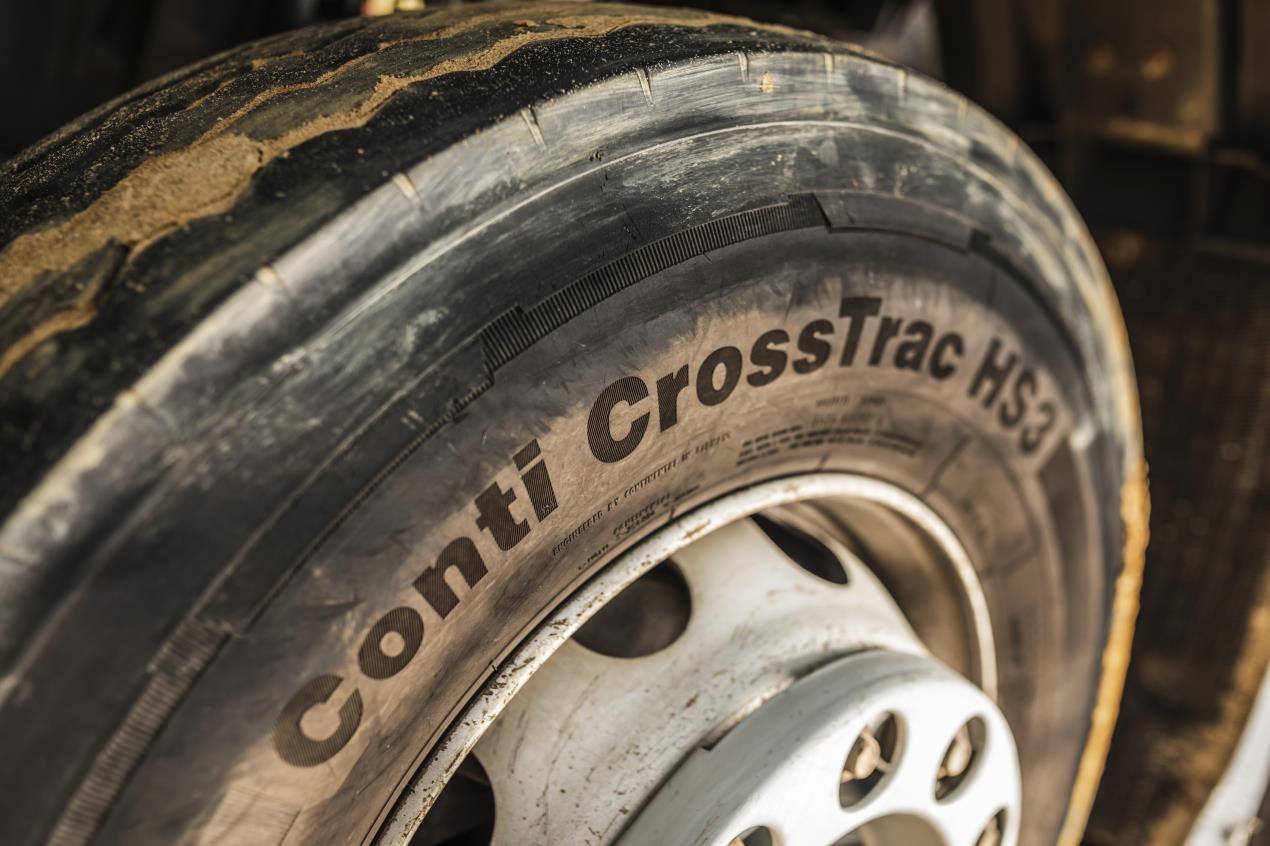 "Our desire was for a premium service without any significant cost increases", explains group transport manager, Dave Dixon. "We were keen to work alongside Continental to minimise downtime and maximise longevity, as well as enjoy the environmental benefits of complementing new tyres with retreaded rubber. I certainly think that's what we've achieved.
"We've been in a fortunate position to be very busy throughout the pandemic, but that poses a potential risk when you make the transition from one supplier to another. I'm more than satisfied with the way Continental has handled the contract so far. They've been especially proactive in finding solutions to any issues that have arisen, and the service has been great".
Though a new customer to the Conti360° Fleet Solutions team, Dave has previous experience with the Continental Tyres brand. In 2018, Continental invited him out to Spain for the launch of the CrossTrac tyre – a model now that now forms part of Lime Logistics and TD Express' current tyre policy.
The duo's fleet currently sports a combination of Continental, Bandvulc and ContiRe tyres, with the rigid's steer and trailer's third axle wearing new Continental CrossTrac rubber. On the first and second trailer axles, ContiRe CrossTrac tyres are utilised, while the rigid drive axle makes use of the Bandvulc Big D. Each tractor unit is fitted with tyres from the Continental Hybrid range.
While the service provision is managed under contract to Watling Tyres, for Dave, one of the major benefits of picking Continental as his rubber supplier was the personal service and the availability of a local account manager. Working with Barry Keane, Key Account Manager at Continental Tyres, both parties have collaborated to make policy tweaks based on real-world conditions to minimise vehicle downtime in the future.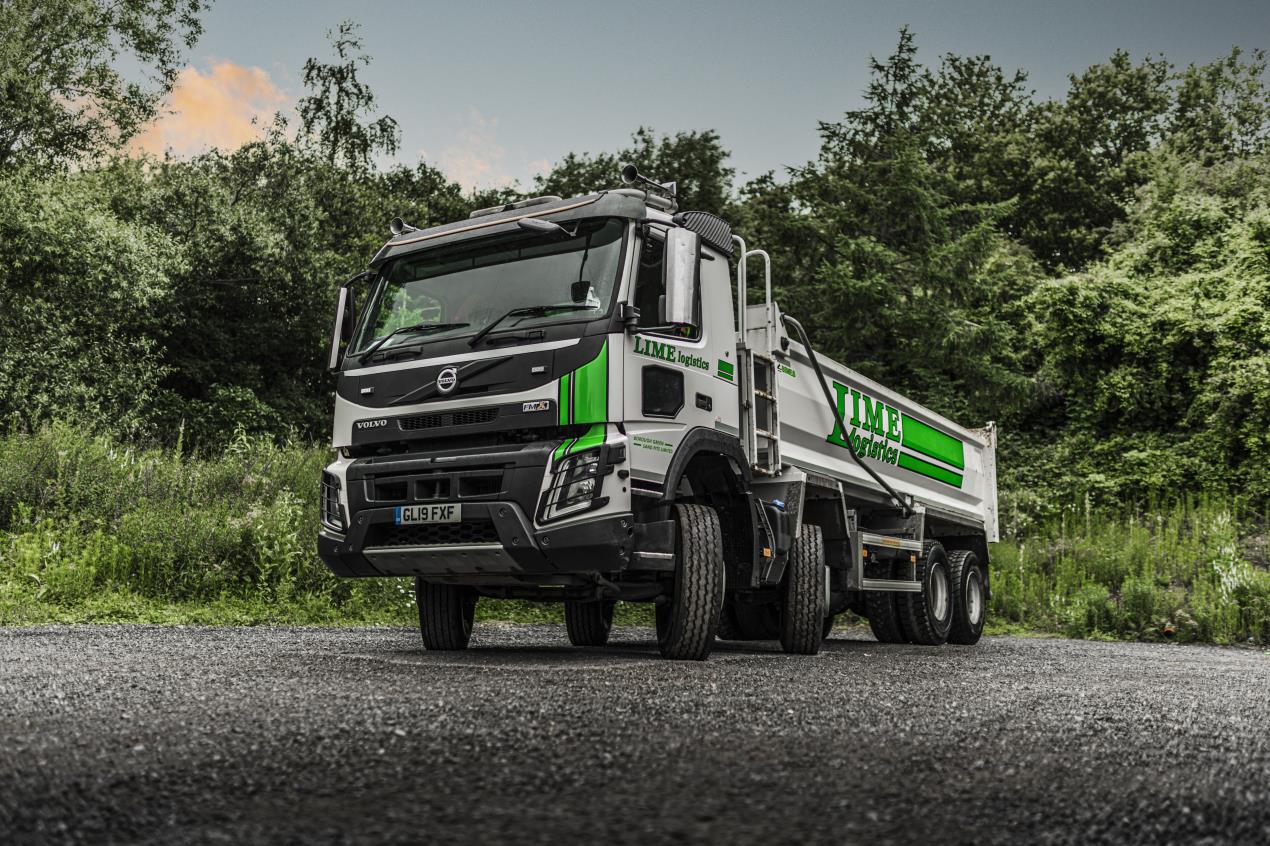 "Really, we have little reason to liaise with the Continental team frequently because there are rarely any issues with our tyres", says Dave. "We're continuing to expand our business across South East England, and it's great to know that we have a tyre supplier on board that we can rely and depend on to support us as we do so. Great suppliers allow us to focus our attention on the areas of the business that need it the most. Continental does that for us."
Continental develops pioneering technologies and services for sustainable and connected mobility of people and their goods. Founded in 1871, the technology company offers safe, efficient, intelligent and affordable solutions for vehicles, machines, traffic and transportation.
In 2020, Continental generated sales of €37.7 billion and currently employs around 235,000 people in 58 countries and markets. In 2021, the company celebrates its 150th anniversary.
The Tires business area has 24 production and development locations worldwide. Continental is one of the leading tyre manufacturers and generated sales in this business area of €10.2 billion in fiscal year 2020 with more than 56,000 employees. Continental ranks among the technology leaders in tyre production and offers a broad product range for passenger cars, commercial and special-purpose vehicles as well as two-wheelers. Through continuous investment in research and development, Continental makes a significant contribution towards mobility that is safer, more cost-effective and more ecologically efficient. The portfolio of the Tires business unit includes services for the tyre trade and fleet applications as well as digital tyre management systems.