The French group UTAC CERAM announces today the completion of its acquisition of the British group Millbrook, both key partners to automotive customers in Europe and around the world.
Announced in December 2020, the deal sees the two companies merge, creating a market-leading group in vehicle testing, vehicle type approval and emerging technologies for autonomous, connected and electric vehicles.
A new "multicultural, highly committed and experienced management team" has also been announced and will lead the implementation of the new organisation worldwide.
Doubling the turnover, the new group has all the assets – its people, facilities and technology, to meet the new challenges of individual and collective mobility.
It operates eight test centres around the world, including the only Euro NCAP laboratory in France, and is committed to leveraging its internal resources, international network and the support of its shareholders, especially its majority shareholder, Eurazeo, to pursue a strategy of innovation and to consolidate its markets in Europe and the world.
Its capacity to innovate and develop worldwide is enhanced by combining UTAC CERAM and Millbrook's extensive and recognized leadership in new technologies across electrification, connected and automated vehicles, ADAS, cybersecurity and simulation.
The new governance structure will enable the group to "unlock added-value for customers and to ensure the operational efficiency of all its activities from day one."
The key strengths of the new team include its members' combined experience, diverse backgrounds and competitive spirit, says the group.
Chaired by Laurent Benoit, the new Executive Committee is composed of: Connor McCormack, Executive Vice-President, Christophe Perge, Executive Vice-President, Andrew Nelson, Chief Financial Officer and General Secretary, and Laurent Midrier, who has just joined the Group as Chief Strategy Officer, and who is more specifically in charge of the merger and integration plan for the new group, and the strategy for mergers and acquisitions.
Laurent Benoit says: "We are particularly proud to have finalised this agreement, which represents a decisive step in continuing to expand the support we offer to our customers. In fact, we have received an incredible number of messages of congratulations and encouragement from them and from others around the world. Now to ensure the success of our new group, all our teams are working hard to merge our activities and I thank them for their incredible commitment."
The new governance structure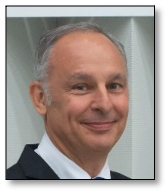 Laurent Benoit – President
Laurent Benoit has been President of UTAC CERAM Group since 2011. Previously, Laurent spent his entire career in the PSA Group (last position being Powertrain and Chassis Advanced Engineering Executive Manager), where he acquired a strong experience in inter-car manufacturers cooperation. Laurent was also a General Delegate at FISITA (2012-2017), an international industry association for automotive engineers. Laurent is also administrator of the Société des Ingénieurs de l'Automobile (SIA). Graduate in Engineering from ENSEM and HEC Executive Education.
https://www.linkedin.com/in/laurentbenoitutac/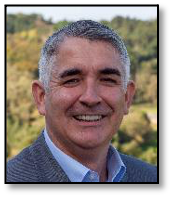 Connor McCormack – Executive Vice-President
A member of the Group's Executive Committee, Connor McCormack becomes Executive Vice President of the new group.
Connor McCormack has been President of Millbrook since September 2020. Prior to that, he served as CFO and then CEO UK of Inchcape, a global automotive distribution/distribution company, for more than ten years. He also held commercial finance and supply chain positions at Kingfisher and B&Q, as well as control and financial management roles at L'Oréal and P&G. Graduate of Queen's University in Accounting and Finance.
https://www.linkedin.com/in/connor-mccormack-35054714a/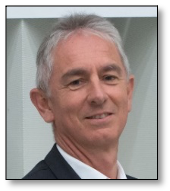 Christophe Perge – Executive Vice-President
A member of the Group's Executive Committee, Christophe Perge becomes Executive Vice President of the new group.
Christophe Perge was Managing Director of UTAC CERAM Group since November 2018. Previously, Christophe Perge was Chief Executive Officer, Product and Production Development at Class Tractor SAS, for more than ten years. He also spent 13 years at Alstom, notably as Production Manager, R&D Manager and Sourcing/Logistics Manager. Graduate of ENSAM, Centrale Supelec and MBA from Durham University.
https://www.linkedin.com/in/christophe-perge/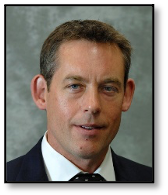 Andrew Nelson – Chief Financial Officer and General Secretary
A member of the Group's Executive Committee, Andrew Nelson becomes CFO and Group General Secretary.
Andrew Nelson had held the position of CFO at Millbrook since 2016. Prior to that, Andrew held the position of Director of CBPE Capital for more than a decade. Whilst at CBPE he invested in business in a number of sectors, with a particular focus on the Testing, Inspection and Certification sector. He has 8 years of accounting experience with PwC, during which time he also acted as an advisor to the UK Government's Secretary of State for Trade and Industry. He is a graduate of York University and a Chartered Accountant (2000).
https://www.linkedin.com/in/andrew-nelson-4b00093/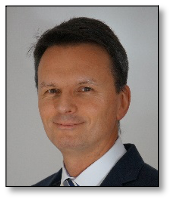 Laurent Midrier – Chief Strategy Officer
Having recently joined the Group and appointed Chief Strategy Officer, Laurent Midrier is particularly responsible for the implementation of the merger and integration of the new Group's various entities, as well as the entire M&A strategy.
Laurent Midrier has 10 years of experience at Bureau Veritas, his last position being VP Strategy and Innovation. Laurent was during 3 years senior advisor in MessierMaris in the business service area. He also worked for 3 years in the Ministry of Industry and 4 years in the Ministry of Ecology in the departments supporting French industrial companies. Graduate engineer of Paris Tech Mines and Ecole Normale Supérieure.
https://www.linkedin.com/in/laurent-midrier-trust-tech-innovation-strategy/
About UTAC CERAM – Millbrook
UTAC CERAM is a private and independent group that has earned its place as a preferred partner of major players in the automotive and mobility industry. It conducts vehicle development test and validation services, provides regulation & homologation support as well as training, consulting, audit and certification, technical inspection, standardization and events. UTAC CERAM operates the only official Euro NCAP test center in France.
The group has forged a unique position in Europe through its ISO 17025 accredited test labs. 580 employees work across the group's various sites, including two test centers in Linas-Montlhéry and Mortefontaine (near Paris, France) and around the world through its subsidiaries in the United Kingdom, Germany, North America, Russia, China and Japan.
In 2019, the group recorded turnover of €83 million, reinvesting 11% of this figure each year. For more information, visit www.utacceram.com
Millbrook provides vehicle test and validation services and systems to customers in the automotive, transport, tyre, petrochemical and defence industries. It is independent and impartial in everything it does.
It has a range of test facilities for full vehicles, tyres and components located in the UK, the USA and Northern Finland.
Originally comprising of the world-famous Millbrook Proving Ground in the UK, Millbrook has been expanding internationally since 2015. It now employs 700 people across its various locations, supporting cutting-edge vehicle development and certification programmes. In 2019, the group recorded turnover of £82.6m. For more information, visit www.millbrook.co.uk