Mellor is exhibiting its new Sigma 7 battery electric, zero-emissions bus at ITT Hub today and Thursday (11-12 May).
The new Mellor Sigma range comprises six models with overall lengths from 7 to 12-metres, 31 to 83 passenger capacities, 'city' and 'rural' specifications, plus width and passenger door configurations to further broaden the range to over 20 individual variants.
Key points:
Mellor shows Sigma 7 full-electric, zero-emissions bus at ITT Hub
Sigma marks a 'redefinition' of zero-emissions public transport vehicles
Six distinct models with 7 and 10-metre variants signal start of phased introduction
Orders now being taken, with all variants to benefit from European Type Approval
"…the response from the operating community has given us a clear signal that this is a product range that the bus sector's been waiting for," Head of Sigma Sales, Richard Matthews
In the six months since Mellor launched its new Sigma range of 'zero-emissions zero-compromise' buses at a special press preview at the end of 2021, the company has received a number of high-profile orders – from customers in the UK and overseas – with interest at an extremely high level throughout the bus sector.
The Rochdale-based bus manufacturer believes its new product range offers a redefinition of zero-emissions public transport vehicles, launched as global attitudes toward a more sustainable future are driving demand for cleaner solutions to public transport. The result is one of the largest ranges of low-floor Battery Electric Vehicle (BEV) buses from any manufacturer in Europe. Initial 7 and 10-metre models are available to order today.
Key to Sigma's operational appeal is its lightweight construction, thus allowing for smaller battery capacities to reduce energy consumption. In partnership with industry-leading component manufacturers – among them CATL, Webasto, ZF, Dana and Ventura – Sigma will be fully EU Type Approved. Plus, three-year bumper-to-bumper warranty, 5-year battery warranty and 15-year structural warranty, Sigma presents a whole-life package that delivers an impressively low total cost of ownership.
Mellor Sigma: bold move reflects global attitudes
In the most significant repositioning of Mellor's commercial activities in its recent history, the new zero-emissions Sigma range comes to market as nations around the world focus on a cleaner, more environmentally protective future; where public concerns over vehicle CO2 emissions see pressure exerted on governments and local authorities to provide funding for bus operators.
Six Sigma models in phased introduction
The Sigma range also places Mellor firmly in the midi-bus sector serving BEV markets in the UK and overseas. Initial 7 and 10-metre Sigma models are available to order immediately, with customers placing orders today expected to take delivery of their vehicles by the end of 2022. A further four models, including 8, 9, 11 and 12-metre variants, will be phased-in during 2022, with customer deliveries also expected within the same period.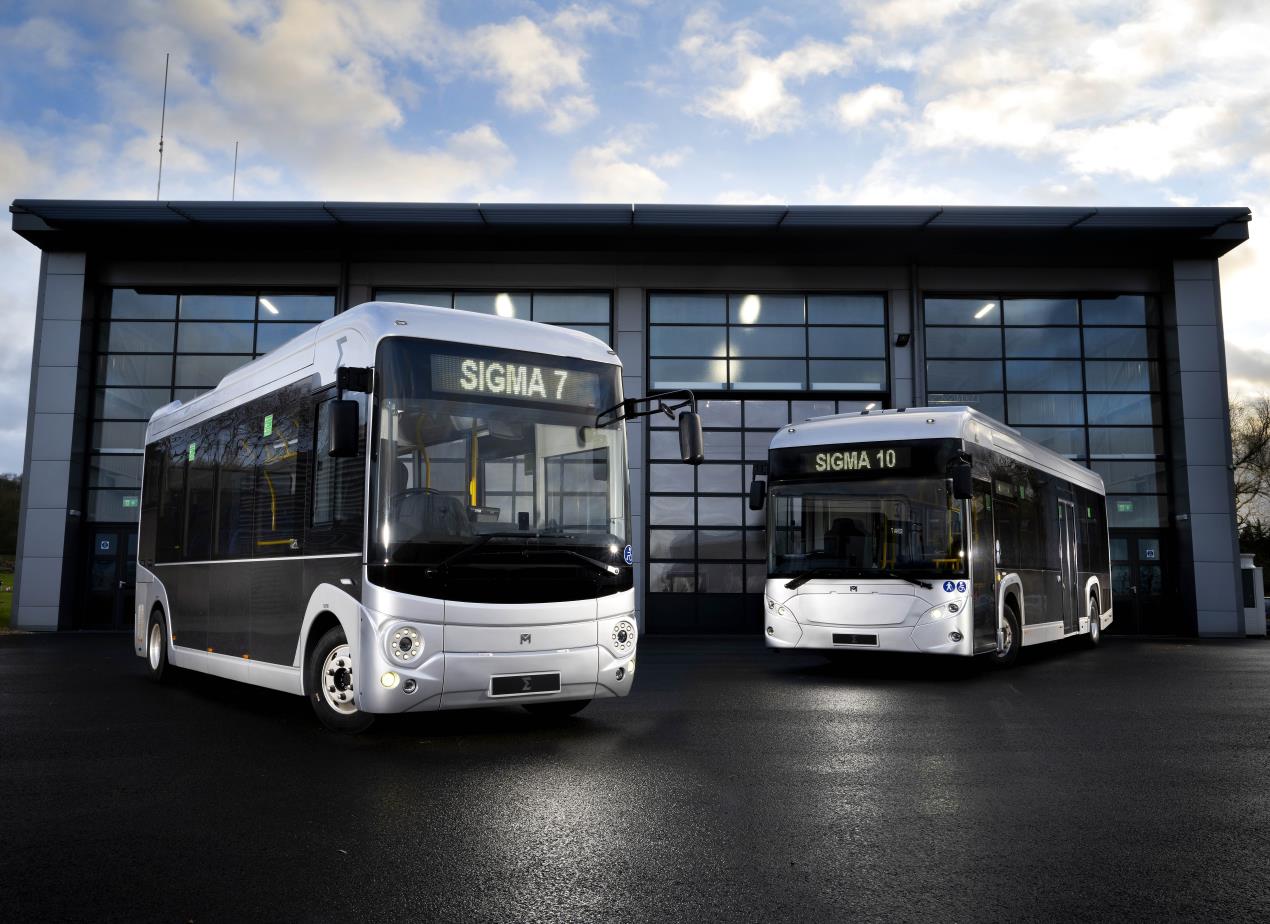 Sigma also boasts an extensive choice of widths, operating ranges and gross vehicle weights, allowing the company to offer a truly no-compromise vehicle specification and allowing Mellor to enter previously untapped markets.
"We're thrilled at the initial response to the Sigma range from operators," said Head of Sigma Sales at Mellor, Richard Matthews, "here is a new, purpose-built, product which delivers an uncompromising solution for a wide range of customer requirements.
"I'm extremely excited to be heading up the sales activities for arguably the most innovative new bus product in recent years. I mentioned previously that Sigma is going to be a game changer," he said, "and the response from the operating community has given us a clear signal that the bus sector's been waiting for."